In the heart of Cologne's Old Town
The Senftöpfchen-Theatre is a Cologne institution in the heart of the Old Town, conveniently located between Cologne Cathedral and the Rhine. It is only a three minute walk from the two Christmas markets near the cathedral and the Heumarkt. For 59 years, the renowned cabaret theatre has had a name for good entertainment. From the end of November, "The KölnShow" will be presented regularly during the day over the Christmas season.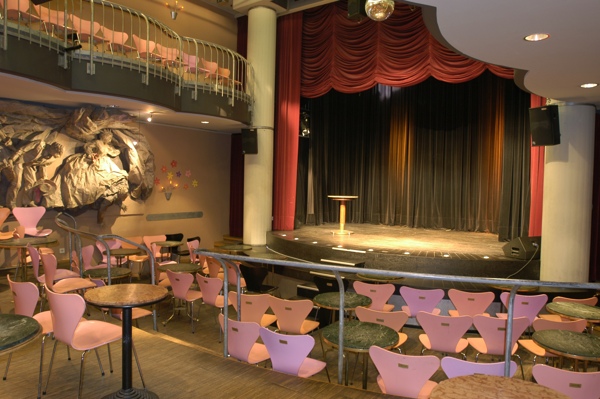 Tickets for the lunchtime performances in the Senftöpfchen-Theatre cost 15 Euros (Discount 10 Euros). Discounted group tickets from 4 persons and upwards. Bookings online over www.senftoepfchen-theater.de, or via telephone between 4 and 8 p.m. under +49 (0)221 2581058 or half an hour before beginning of performance at the theatre box office (Große Neugasse 2-4, 50667 Cologne old town) .
The Senftöpfchen-Theatre is a great place to be: